According to various eyewitness accounts expressed via Twitter, multiple BRT buses have reportedly been set ablaze on Ikorodu road in Lagos.
Below are accounts of the incident shared via social media.
Although there are yet to be confirmed reports of what caused the incident, it is being alleged that soldiers went on rampage after one of them was killed by a BRT bus. Other accounts state that the soldier was not killed, but was left in critical condition after the accident.
Some accounts also allege that an individual was killed during the rampage.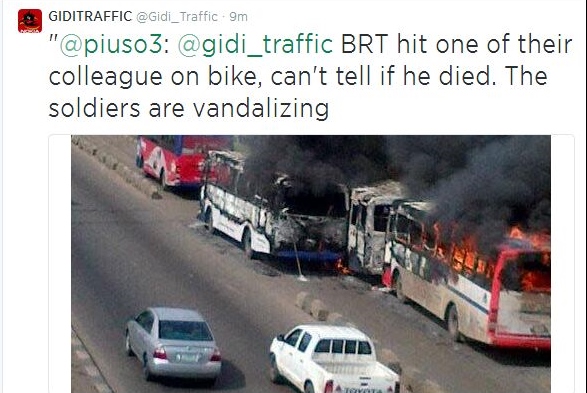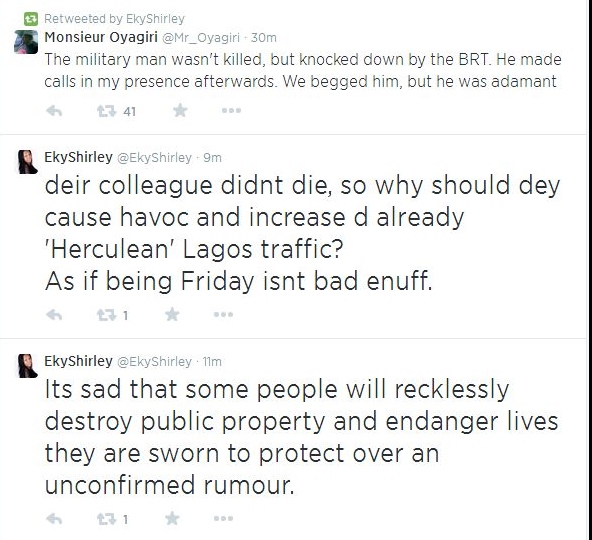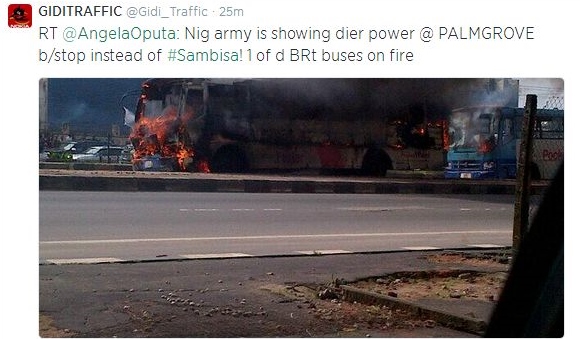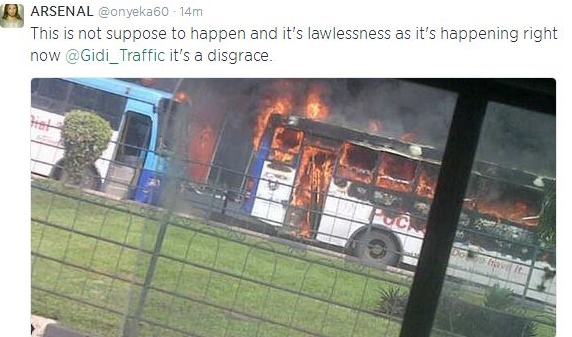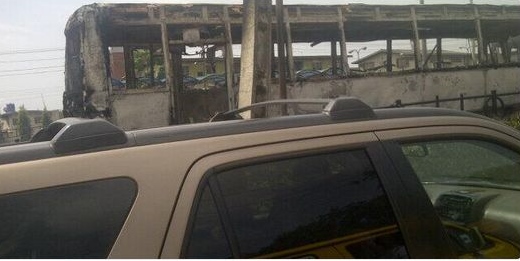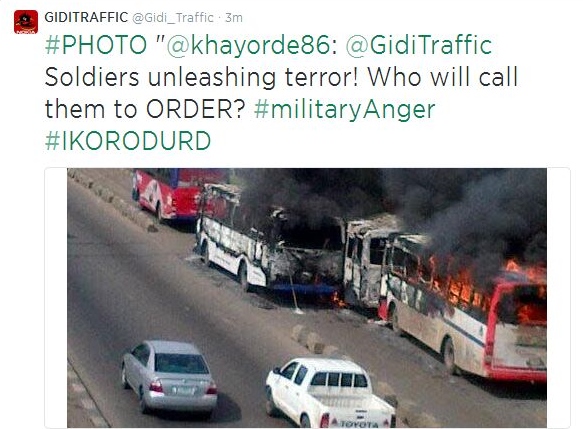 We will bring you additional details, as soon as they become available…